Bean Sliders
INGREDIENTS
1 packet baby spinach
1 tbsp olive oil
1 leek, thinly sliced
1 tin cannellini beans, drained and rinsed
50g white breadcrumbs
4 tbsp sundried tomatoes, finely chopped
2 Slices Cheese Love burger cheese
1 egg, beaten
Vegetable oil for frying
1 can sweet corn
Slaw (recipe below)
Mini burger buns or serve as they are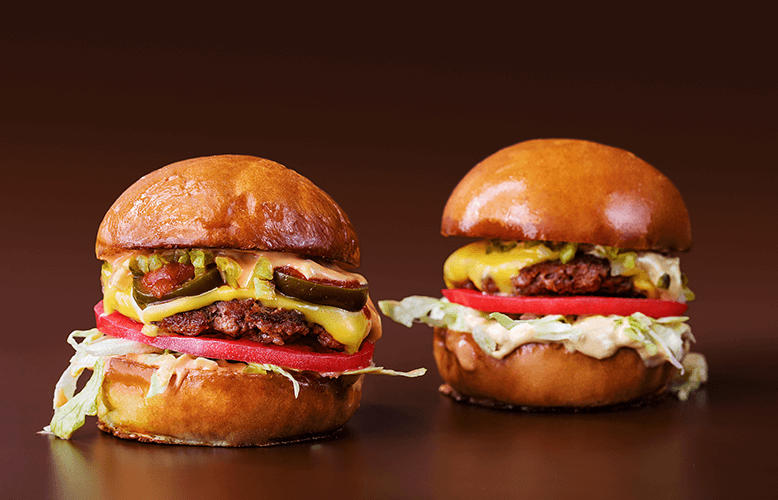 INSTRUCTIONS
Blanch the baby spinach. Heat oil and cook the leeks for 5 minutes until soft. Mash the cannellini beans with a fork. Dry the baby spinach, roughly chop and add to the beans with the breadcrumbs, sundried tomatoes, cheddar, egg and cooked leeks. Season with salt and pepper and taste. Shape the mixture into mini patties and chill for 15 minutes in the fridge.
Make a slaw using shredded cabbage, carrots, green apples, red onion, the juice of 1 lime and 2 tbsp mayonnaise.
Fry the patties in hot oil. Serve in mini burger buns topped with slaw or serve alone topped with slaw. Add tomatoes/pickles.