Broccoli Cheddar Stuffed Chicken Breasts
INGREDIENTS
2 cups broccoli, chopped
1 1⁄2 cups Cheese Love Cheddar Cheese
Salt
Pepper
2 cloves garlic
3 tbsp mayonnaise
4 Chicken breasts
1 tbsp paprika
1 tbsp mixed herbs
2 tbsp oil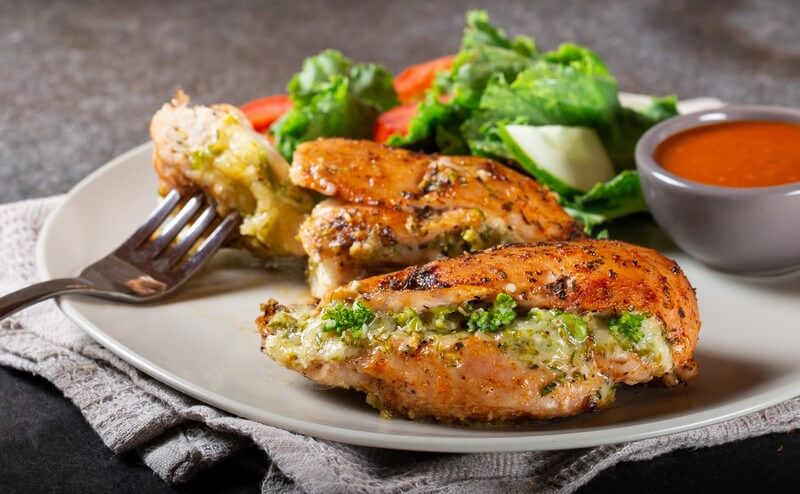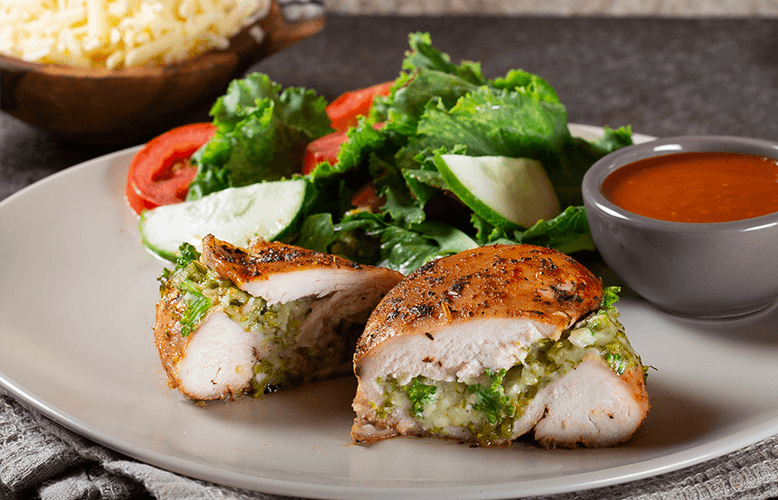 INSTRUCTIONS
In a bowl, mix together broccoli, cheddar cheese, salt, pepper, garlic and mayonnaise.
Make a slit into the chicken breast to create a pocket. Stuff the pocket with a generous amount of the broccoli cheese mixture and secure it with 2 toothpicks.
In a small bowl, mix together paprika, mixed herbs, salt and pepper. Sprinkle this mixture over the chicken breasts and rub in.
Heat oil in a pan and add the chicken breasts. Cook for 3-5 minutes on each side and then cover the pan with aluminum foil.
Place the pan in a preheated oven at 180°C and bake for 25 minutes.
Serve.