Cheesy Kuku Choma / Chapati Sandwich
Recipe by Phil's Kitchen
INGREDIENTS
1cup shredded CheeseLove white cheddar
1cup shredded CheeseLove orange cheddar
1-1/2cup shredded CheeseLove mozzarella
8 Chapatis
1cup chopped green bell pepper
1cup chopped red bell pepper
2 large white onions chopped
2 green chilies chopped(optional)
2cloves garlic, minced
Oil
Kuku Choma
4 chicken breasts, skin removed
Marinade:
2tbsp oil
2 cloves garlic, crushed
1tsp cayenne
1tsp paprika
1tsp oregano
1tsp cumin
1tbsp lime juice
Salt and black pepper to taste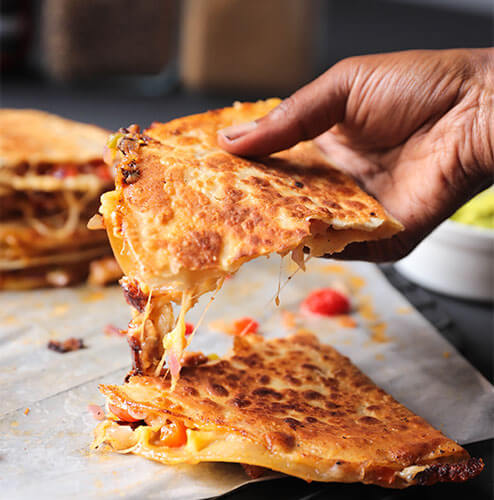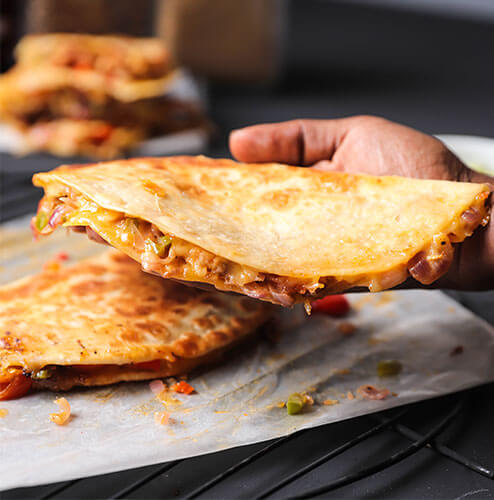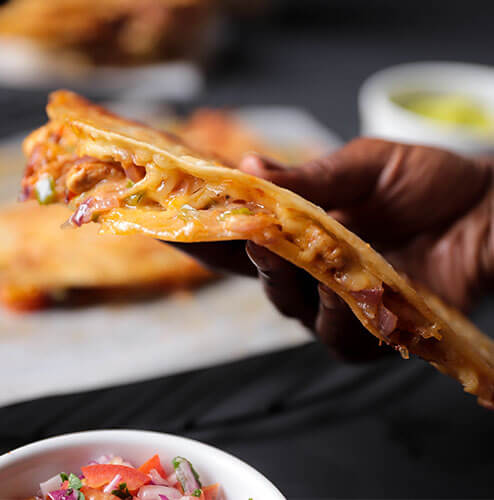 INSTRUCTIONS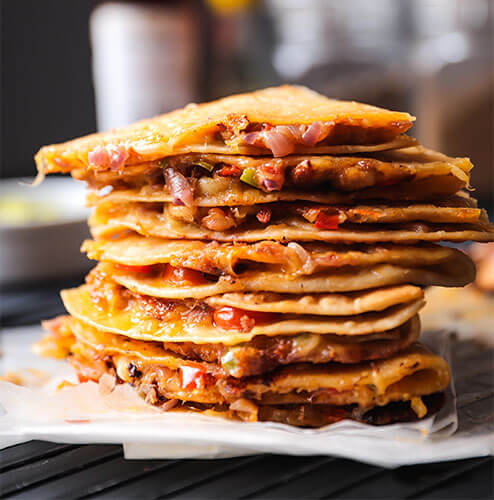 Mix all the marinade. Add the chicken and make sure all is coated with the marinade. Put in a zip lock bag and refrigerate for 30mins to 6hours.
In a pan over medium heat, add oil and sauté onions and garlic until the onions are nicely translucent. Add the chopped green and red bell pepper and the chillies, cook for an additional 5mins. Once done put aside.
Heat up your barbeque grill and grill the chicken breasts both sides until nicely browned and well cooked through for about 10mins. Cut the chicken into small bite size pieces.
Take each chapati and on the half circle of the chapati, start by layering the white and orange cheddar followed by the onions mixture then spread some chicken pieces then finally finish with a good spread of mozzarella cheese, cover the other half circle over your filling.
Heat the pan over medium heat and add a few drops of oil, cook the stuffed chapati till both sides become crispy golden brown. Serve immediately with some Kachumbari.