Breakfast
Pizza
INGREDIENTS
1 cup warm water
2 tbsp yeast
2 tbsp sugar
1⁄4 cup + 1 tbsp olive oil
3 cups all-purpose flour
1 tbsp salt
Cheese Love Mozzarella
Cheese, grated
Cooked sausage
Cooked Bacon
Sliced onions
Pizza sauce
Eggs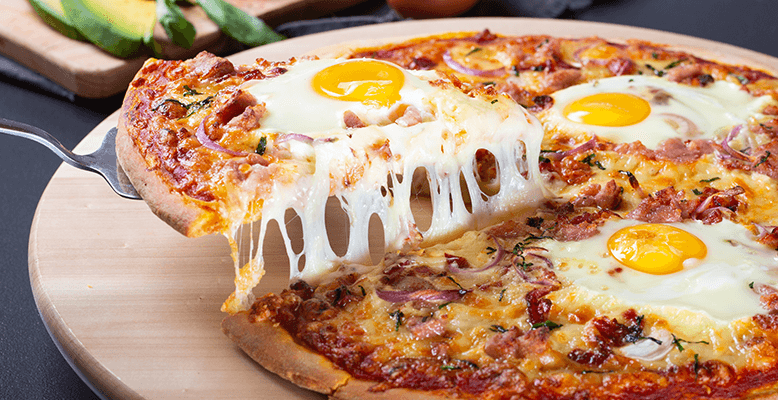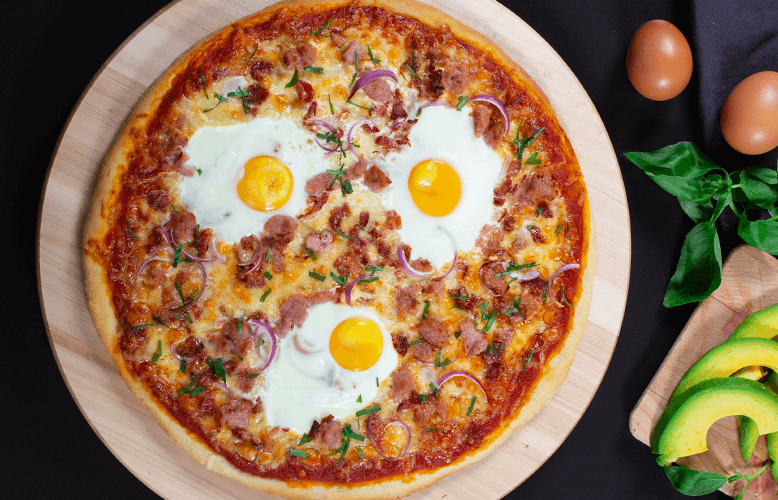 INSTRUCTIONS
In a bowl, add warm water, yeast, sugar and 1⁄4 cup olive oil. Stir and let sit for 10 minutes or until it froths up.
In a large bowl, mix together flour and salt. Add the yeast mixture and mix together. Place the dough onto a clean surface and knead for 8-10 minutes. Return it into the bowl, spread the 1 tbsp olive oil over the surface of the dough and cover the bowl with cling film.
Let sit for 2 hours in a warm place or until the dough has doubled in size.
To prepare the pizza, roll a portion of the dough to a thickness of your preference. Transfer the dough to a greased pizza pan and top with pizza sauce.
Spread the cheese over it followed by sausage, bacon and onions. Finally, crack the eggs on the pizza and drizzle some olive oil over it.
Bake in a preheated oven at 180C for 12-15 minutes.