PESTO CHICKEN PANINI SANDWICH
INGREDIENTS
2 slices CheeseLove Sandwich Cheese
1 ciabatta roll
1 chicken breast, grilled and shredded
2 tbps pesto
Roasted peppers & onions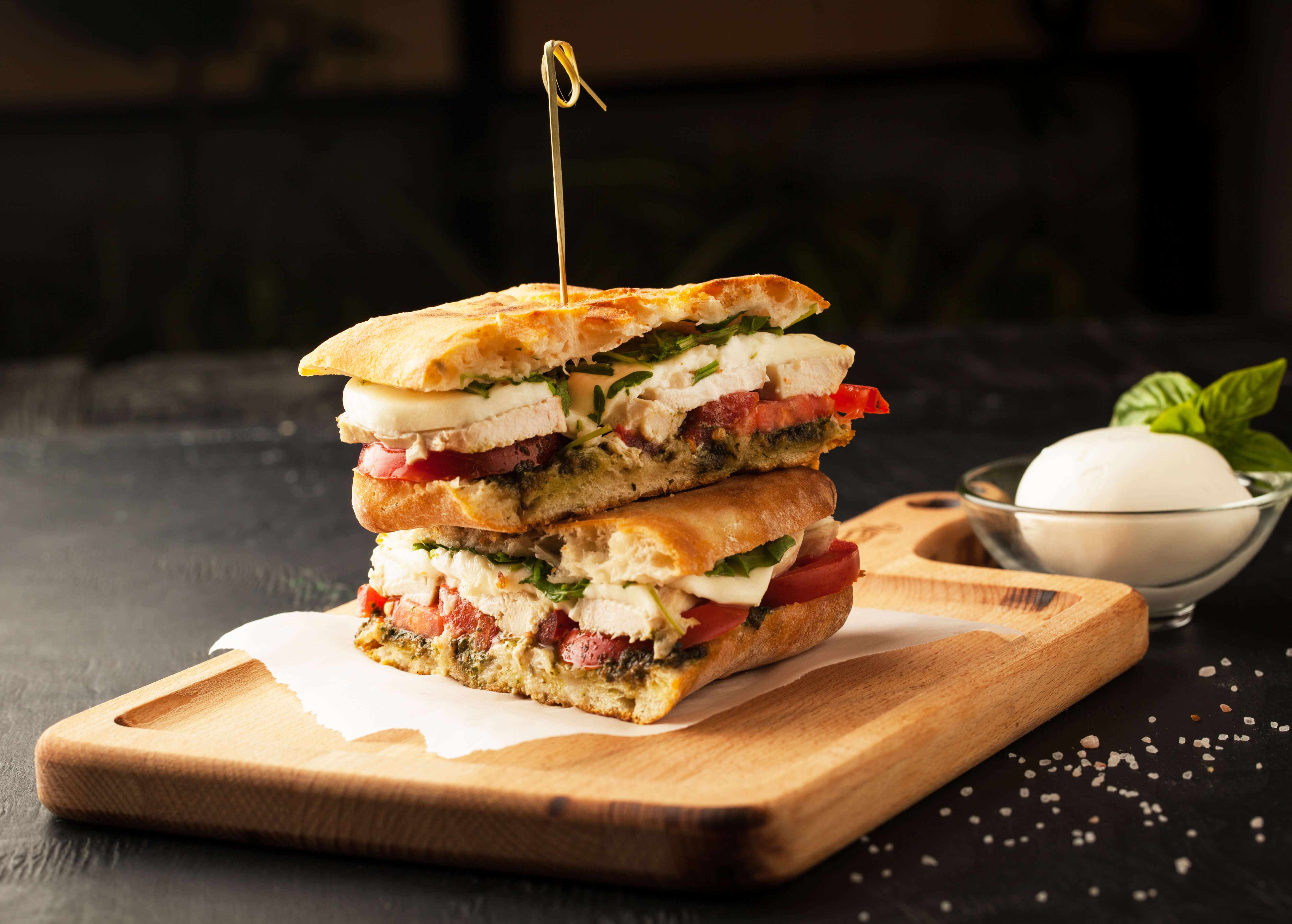 INSTRUCTIONS
Preheat your sandwich grill (if you do not have a grill you can do this in a pan). Slice your ciabatta in half horizontally. Fill with your grilled chicken, CheeseLove Sandwich cheese, pesto, grilled peppers & onions. Fold the sandwich and press down. Grill for 5 mins, or until bread is lightly brown and cheese is fully melted (if using a pan make sure to put on medium to low heat and add olive oil).
Slice your roll and enjoy!
* Note you can substitute the chicken for any meat or go meat-free with tofu or mushrooms.