VEGGIE MAC & CHEESE Pizza
INGREDIENTS
1 cup CheeseLove Mozzarella
3 tbsp butter
3 tbsp All Purpose flour
2 1⁄2 Cups Milk
Salt to taste
Freshly ground black pepper
1 tbsp dried mixed herbs
300 gms Macaroni pasta, cooked 2 carrots, sliced
1 cup peas
1 head of broccoli, cut into florets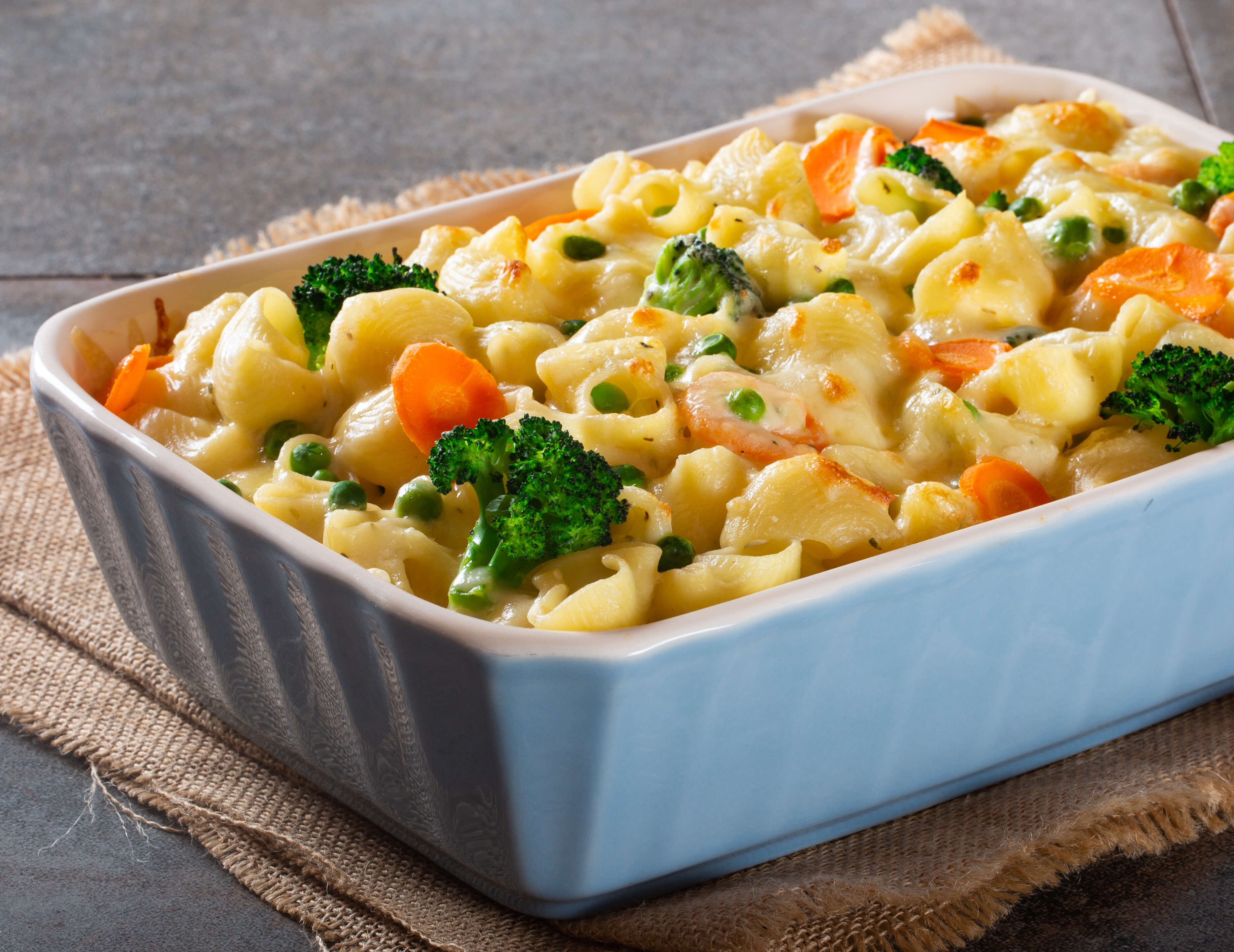 INSTRUCTIONS
Cook together butter and flour in a pot until it browns slightly. While constantly whisking, add the milk. Add salt, pepper and mixed herbs and whisk until it thickens.
In the meantime, boil the carrots, peas and broccoli in water for 3-5 minutes.
Add the boiled pasta in the white sauce followed by the vegetables 1⁄4 cup cheese.
Mix all together and then layer it in a baking dish. Top with the remaining 3⁄4 cup cheese and bake in a preheated oven at 180C for 25 - 30 minutes.