Mini Garlic & Scallion Cheese Dosa with a Tomato Salsa Sambal
INGREDIENTS
Dosa
2 cups CheeseLove Gouda cheese, grated
1 packet dosa mixture
2 tablespoons spring onion, finely sliced
1 tablespoon garlic flakes
Oil for cooking
Sambal
1 tomato, chopped
1/2 cup red shallot, chopped
5 tablespoons Kaputei tomato sauce
2 tablespoons sambal powder
Handful chopped coriander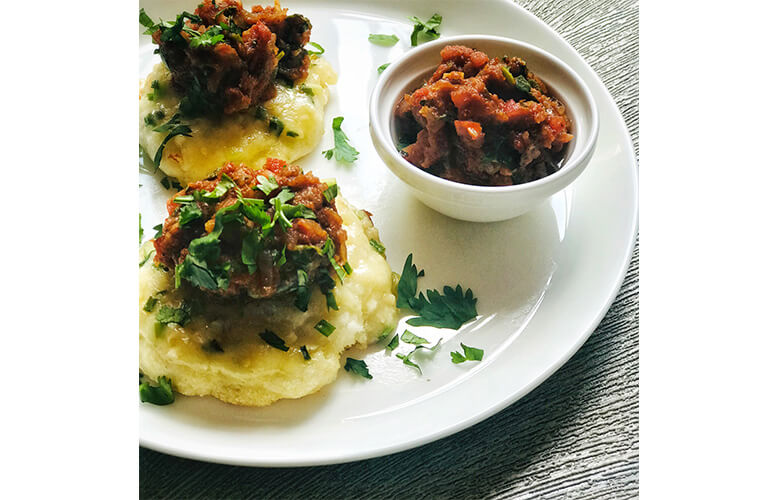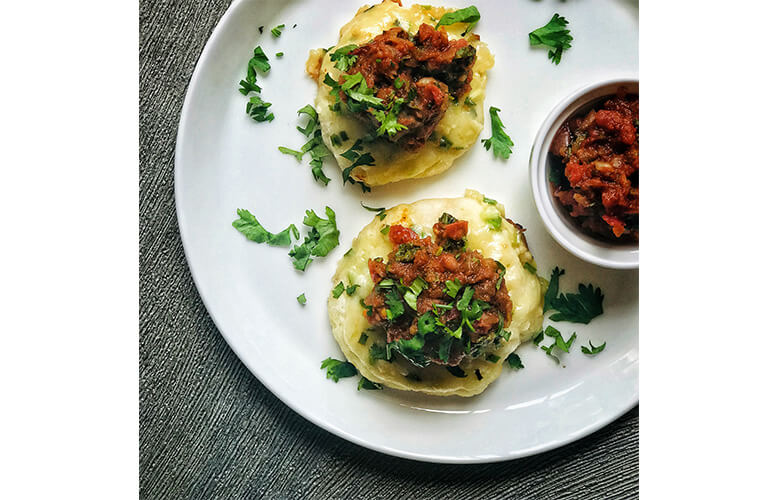 INSTRUCTIONS
Dosa: Combine spring onion, garlic flakes & gouda cheese. To cook dosa, warm a skillet / large frying pan over a medium heat and prepare dosa batter as per instructions. Brush a small amount of oil on the surface and wipe down with a serviette. Pour a small amount of batter, as you would for pancakes, depending on the size you'd like, drizzle with some oil and cover to allow to cook. Once mixture has set on the top (should take about 2-3 minutes), spoon some cheese mixture and cover to allow cheese to melt for another 2 minutes or so. Remove from heat.
Tomato Salsa Sambal: Pulse all ingredients in a food processor, the consistency should be a bit chunky.
Serve: Spoon 1/2 to 1 teaspoon of Sambal on each dosa (depending on the size of the dosa) and garnish with chopped coriander.