Lasagna Bolognese
Roll-Ups
INGREDIENTS
2 tbsp oil
500grams minced meat
1 large onion, chopped
4 cloves garlic, minced
1 tbsp celery, chopped
1 cup carrots, chopped
1 cup crushed tomatoes
1 tbsp oregano
Salt
Pepper
1 cup stock
Cheese Love Mozzarella grated
Boiled lasagna sheets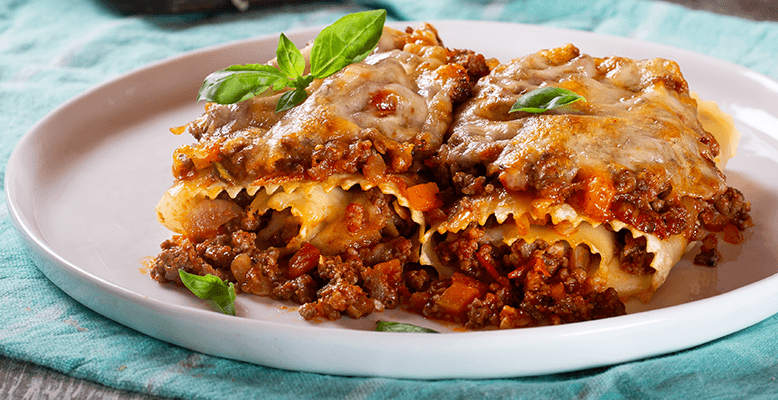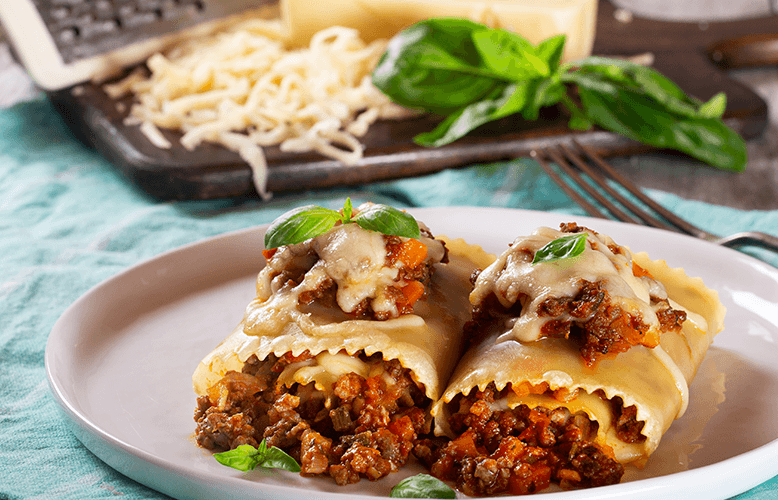 INSTRUCTIONS
Heat oil in a pan and add the meat. Cook for 3-5 minutes or until browned.
Add onions, garlic, celery and carrots and stir. Let cook for 15 minutes.
Next, add the crushed tomatoes, oregano, salt, pepper and stock and stir. Let this cook for another 20 minutes.
Grate the Mozzarella and set aside. Place a boiled lasagna sheet on a flat surface and spread approximately 2 tbsp of the bolognese on it. Add the cheese on the bolognese and roll the lasagna sheet. Repeat with the remaining sheets and filling.
Place the lasagna rolls in an oven proof dish and top with some more Bolognese and cheese.
Bake in a preheated oven at 180C for 20 minutes. Garnish with basil leaves and serve.