Chili Cheese
Samosas
INGREDIENTS
1 cup Cheese Love Cheddar Cheese, grated
1 cup Cheese Love Mozzarella, grated
2-3 green chillies, chopped
1⁄4 cup spring onions, chopped
Freshly ground black pepper Samosa wrappers
Oil, for deep frying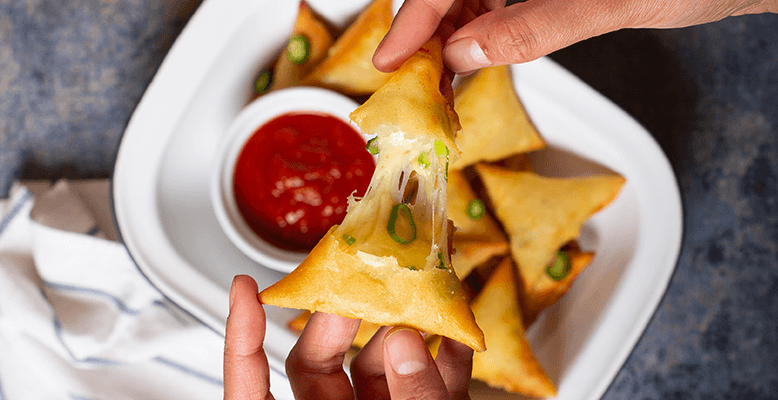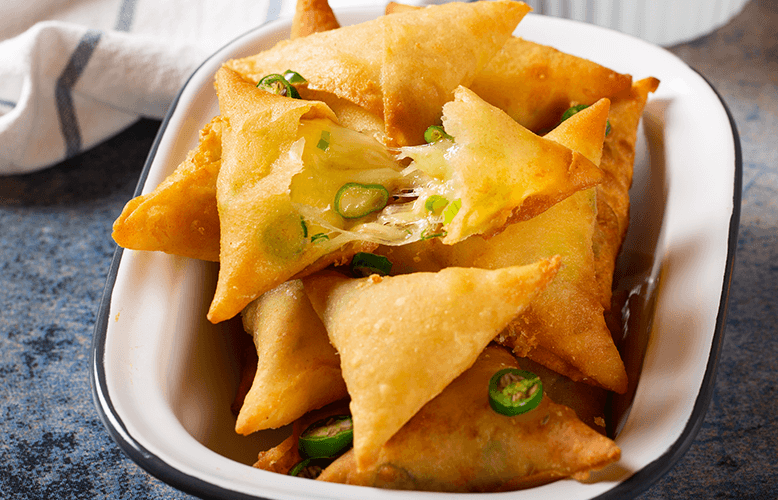 INSTRUCTIONS
In a bowl, mix together cheddar cheese, Mozzarella, green chillies, spring onions and black pepper.
Fold your samosa wrapper into a triangle and fill with the cheese filling before sealing the the triangle.
Deep fry for 2-3 minutes over a medium flame or until golden brown. Serve hot for that perfect cheese pull.