Cheesy Stuffed Falafel
Recipe by Phil's Kitchen
INGREDIENTS
250grms Cheeselove burger cheese, cut into small chunks
2cups chickpeas, soaked overnight
1 large onion, chopped
1/2 cup fresh chopped parsley
4 garlic cloves, crushed
4tbsp flour
1tsp salt
1/4tsp pepper
1tsp coriander powder
2tsp cumin powder
For Serving:
Wholewheat tortilla wrap
lemon & garlic hummus
Tomato slices
Onion slices
Fresh parsley leaves
Cucumber, cut to stripes
Tahini sauce for topping
Sesame seeds for topping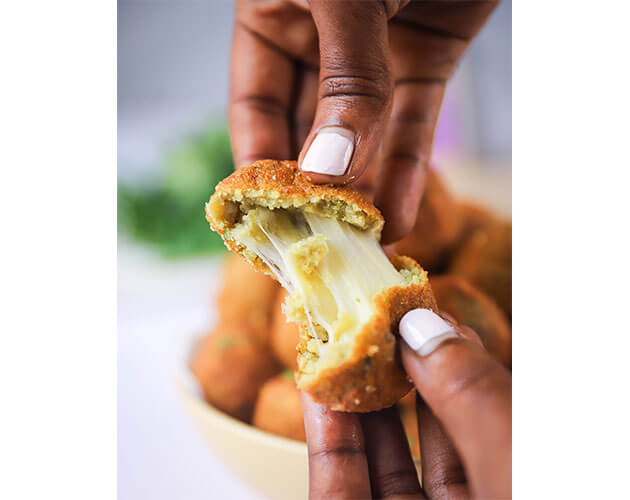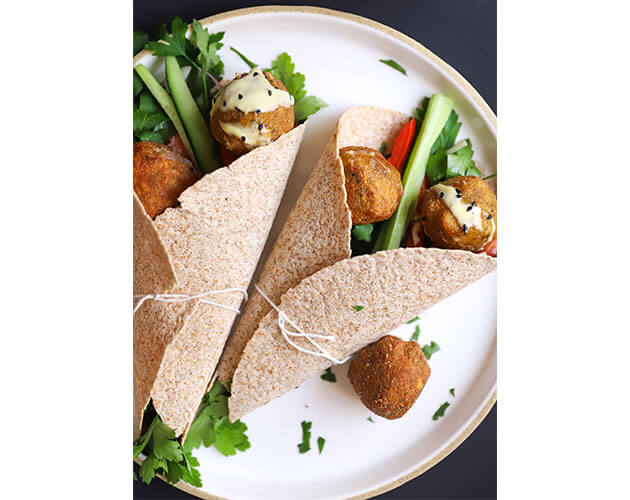 INSTRUCTIONS
Add all the chickpeas ingredients in a food processor. Pulse the food processor but do not blend completely or else it will be mushy. The final mixture should resemble course sand.
Transfer the mixture into a bowl, cover with kitchen towel and chill in the fridge for 30mins to 1hr
Remove from fridge and using a scoop or spoon, place on your hand, roll then flatten. In the middle put the cheese then form into balls by rolling using your and place on a floured surface. Repeat with the remaining mixture until you are all done.
Heat oil over medium heat. Gently place the falafel balls and cook each side for 2-3mins or until golden, then transfer to a paper towel.
For serving, spread hummus on top of the tortilla wrap. Top with parsley, tomatoes, onions, cucumber and falafels. Drizzle with Tahini sauce and sprinkle some sesame seeds. Enjoyyy!