Mozzarella Sticks
Recipe by Phil's Kitchen
INGREDIENTS
(2) 500grms Cheeselove Mozzarella cheese
1/2cup flour
1tsp garlic powder
1tsp pepper
3/4cup breadcrumbs
2 eggs, beaten
Oil for frying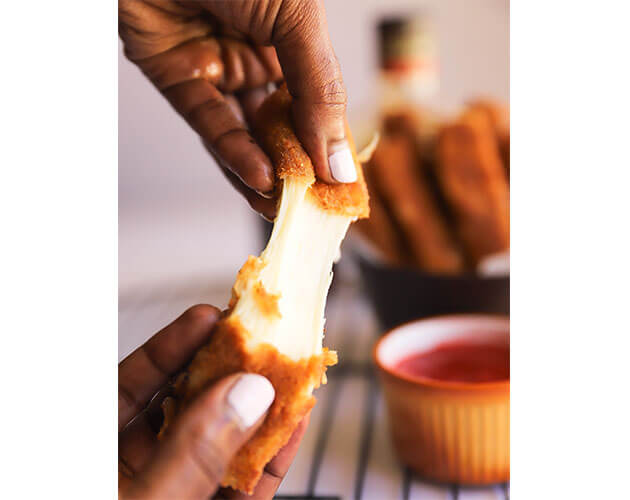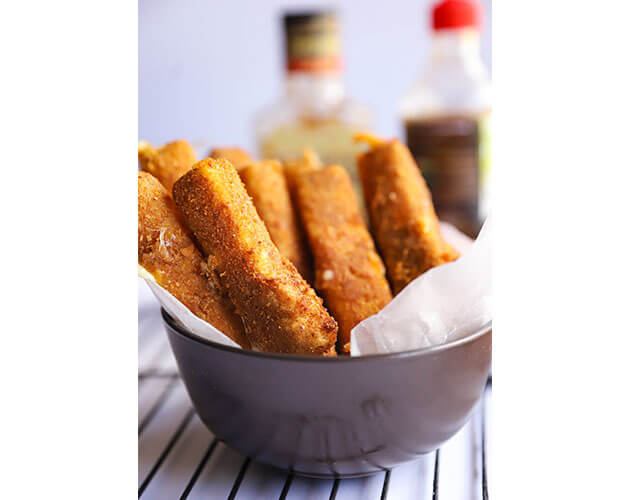 INSTRUCTIONS
Slice the mozzarella cheese into pieces about 3/4 inch thick. Cut them almost the same size.
Next, season the breadcrumbs using garlic powder and the pepper, mix well and put aside.
Take one piece of mozzarella stick, roll in the flour, then in the eggs, then in the breadcrumbs, then in the eggs again and finally in the breadcrumbs until it's nicely coated. —Repeat with the remaining sticks until you are all done. Line them on a plate and let it sit in the fridge for 2hrs.
Heat oil over medium heat, carefully add the sticks and cook for about 1min while turning until nicely golden brown.
Remove and place on paper towel to drain excess oil.
Serve!