Cheese & Mushroom Pot Pie
INGREDIENTS
2 tbsp oil
1 onion, chopped
4 cloves garlic, chopped
1 leek, sliced
4 cups mushrooms, sliced
Salt to taste
Freshly ground black pepper
1 tbsp dried thyme
2 tbsp all purpose flour
2 cups stock
1⁄2 cup milk
Cheese Love Cheddar Cheese
Grated Puff pastry
1 egg, for egg wash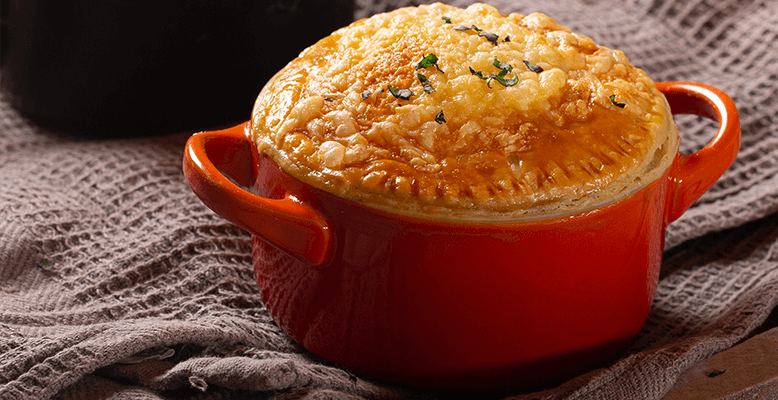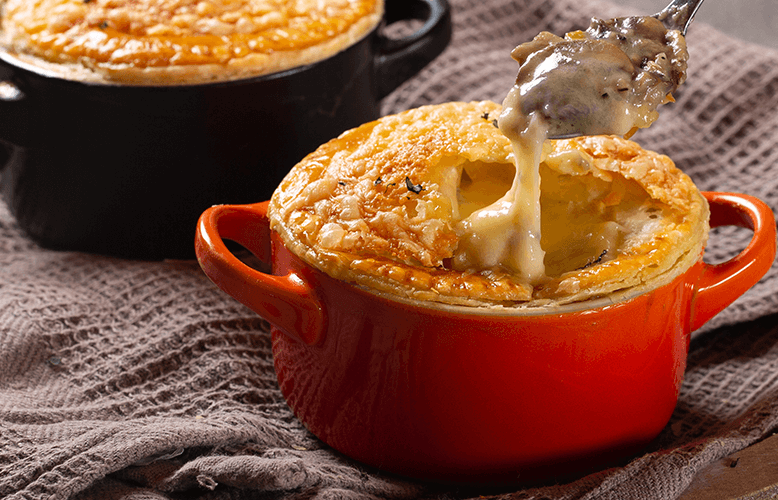 INSTRUCTIONS
In a pan, heat oil and add the onions. Cook until translucent.
Add the garlic and leek and cook for another 2-3 minutes.
Add the mushrooms, salt, pepper and thyme and cook for 3-5 minutes or until the mushrooms have cooked.
Add the flour and stir. The mixture should become dry and almost stick to the pan.
Add the stock and milk and let come to a simmer. The mixture should have now thickened.
Let it cool slightly and then place the mushrooms in an oven proof dish and top with cheddar cheese.
Brush the edge of the dish with the egg wash and layer the pastry on it. Use a fork to press the pastry into the edge. Brush the pastry with the egg wash.
Bake in a preheated oven at 180C for 22-24 minutes or until pastry is golden brown.